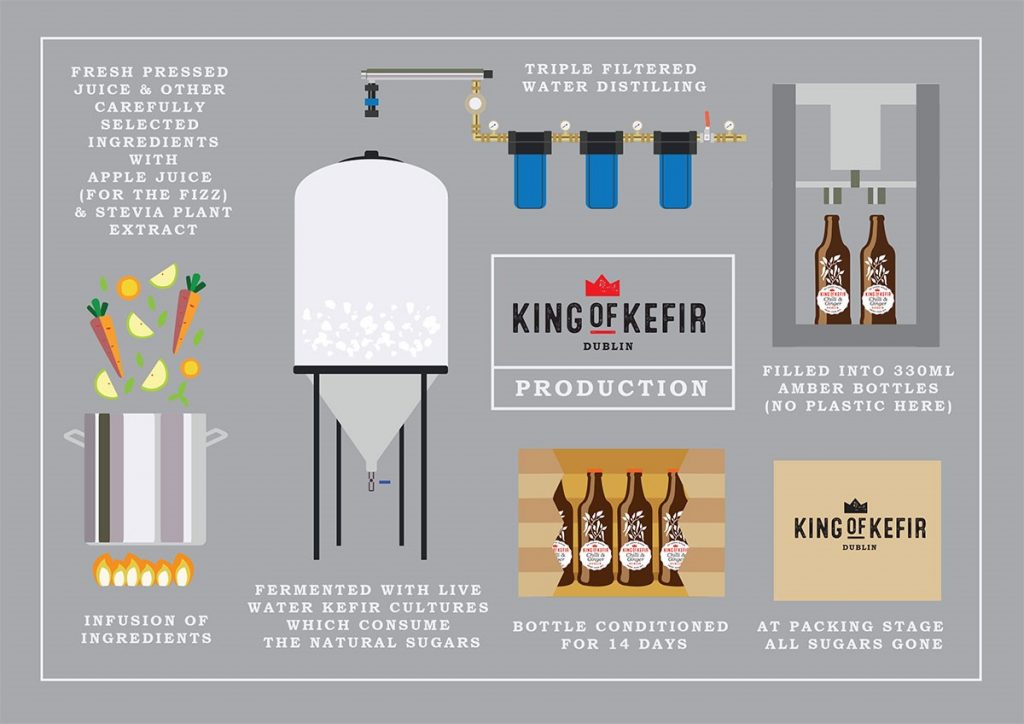 Founded in 2013 by Gerry Scullion, a Monaghan man with a passion for brewing craft drinks.
We have simple ambition to produce a healthier, light and refreshing alternatives to high sugar soft drinks.
Our hand crafted water kefir drinks are produced in small batches in the Chocolate Factory, in the heart of Dublin.
Water kefir is a live culture fermented beverage which is teeming with beneficial and gut friendly bacteria and yeast.
We use organic and/or fair trade ingredients where available and our drinks are very lightly sweetened using the extract from the stevia plant.
Each bottle takes approximately three weeks before it's gentle fizz is ready to be enjoyed, as they carbonate through a natural process called bottle conditioning.
Our drinks are gluten free and dairy free, vegan and are suitable diabetics.